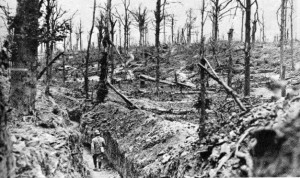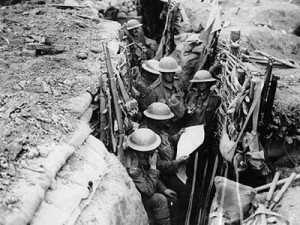 Three days ago I heard the first of the Spring peepers along the French Creek. Red-winged blackbirds have been back for a couple of weeks. There are more bluebirds about; their songs are louder. Away from the wind, in the afternoon, the sun is stronger and carries more heat. The owls are feeding their young. I found a pellet under our swamp maple; broken open carefully on a Kleenex, it contained tiny bones and hair. Even after a mild winter, such signs of Spring are welcome.
Most of us come closest to wild animals in the presence of birds. Hundreds of boat-tailed grackles sometimes, on these early mornings, fill the field next to us and the tall trees around our home. Both Wolfie and I will stop, transfixed, while they whirl in pressure waves as if commanded by the wand of an erratic magician. They lift the heart.
Now imagine a landscape so devastated that the dominant animal is the rat, a landscape bleak and dangerous, a scene in every direction deeply grey and brown. Put your head above the rampart, and you die. You wait for artillery barrages. You kill rats. You try to keep your feet dry. You dream of home and safety and green places. Then comes a bird song:
The final minor pleasure of trench life came from nature for some. Animals had a particular place as pets in a zone destitute of women and children and those situations in which a man might reassure himself of the gentler side of his nature. Cats were easily domesticated and abundant in supply in a region of derelict farms. [   ] recalled a particular major who always carried a kitten in his pocket and held up the war whenever the mite wished to relieve itself. Some men would bring hardy terriers with them, but generally the dogs stood shelling much worse than the cats and so were kept back at the horse lines. Birds gave pleasure to most. The bared soil rich in nitrates from shelling and free from the attention of farmers produced a vast crop of plants, particularly of cornflowers and poppies. Attracting insects, those flowers brought birds in their wake. A letter in The Daily Express noted sixty species within two miles of Peronne. The resilience of these birds gave men hope, and the press published a succession of letters like one from The Times which noted a nightingale nesting in the front line at Hooge. A nightingale sang on the Ancre three days after a mustard [gas] attack. The Daily Express published a letter describing a blackbird laying four eggs and bringing up its young in the guts of a heavy gun in constant use. However harsh the [artillery] barrage, birds never missed a dawn chorus. [   ] remembers a column of men moving up the line on the Somme involuntarily stopping to listen to a nightingale: 'It was the first decent thing we had heard for a long time. There was something infinitely sweet and sad about it, as if the countryside were singing gently to itself. One felt as if the nightingale's song was the only real thing which would remain when all the rest was long passed.' In this way birds, like men, abstracted what decency and normalcy there was from living conditions all but intolerable. *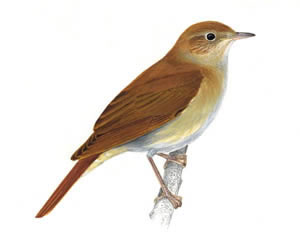 I have never seen a nightingale nor heard its song; I know that its name has always been associated with beauty and with solace. If I had been one of those soldiers trying to stay alive for another day, this would have awakened something in me too.
The 100th anniversary of the beginning of WW I is almost upon us; the last veteran of the war, a 110 year old Canadian, recently died. All the War memoirs that can be written have been written; if the stories were not recorded, they are gone. Histories, poems and photographs, bits of film, portions of some of the battlefields and the cemeteries, never forget the cemeteries, are all that remain.
Denis Winter's book brings back experiences of soldiers on the Western Front, primarily Brits, and does so frequently through the voices of the ordinary men who most often pass into history unnoticed and unremarked upon. Every story remembered and told again, and every moment resurrected and imagined anew is something saved from the dust, from the tomb. Memory makes us who we are, and stories give muscle and bone and blood to memory. Stories and bird songs both can revive us.
* from Death's Men: Soldiers of the Great War by Denis Winter: Chapter 6, Trench Life, pages 104-105.