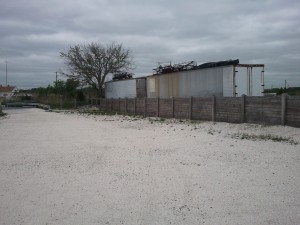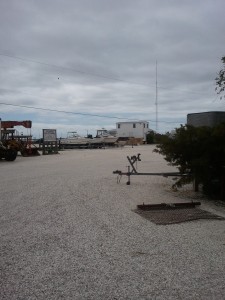 The ragged edges, the desolate back waters – I've been to a few of them. There's north-central Maine where roaring trucks haul huge trees on dust roads past the loneliest homes I've ever seen  — dark, ruined ranchers set in holes that look punched into dull evergreens. Or Hardin, Montana, an arid scattering of slum-lord housing bisected by hundred car trains carrying heaps of coal. Or Port Norris, New Jersey, a post-industrial landscape of rickety structures and abandoned machinery all bleached by the sun and set upon by no-see-ums. All empty, colorless, vaguely threatening, repellent.  Who seeks out such places to live? Someone who is hiding, or those who have been broken in money or spirit and who cannot fall any farther away from the center. Or those who like the edges because no one cares about them, and they can be left alone. Or those who see such borders as places from which to depart, ledges from which to leap.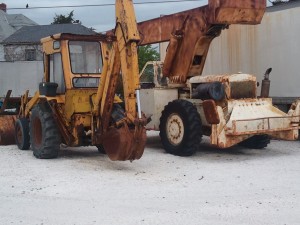 Port Norris in Cumberland County is home to the restored Oyster Schooner, the A.J. Meerwald, a sailing ship crewed by 7 that is all that remains of 500 such vessels from the halcyon days of the early 1900's when fresh oysters flowed from shallow Delaware Bay beds to the best restaurants in the east. Cumberland County then had more millionaires than anywhere else in New Jersey; now it is poorer than Camden. Across from the shipping shed, a structure built in 1904, once bustled the Town of Morris River, home to 4000 sail and rope makers, blacksmiths, shuckers, boat builders, their wives and children. There is nothing there now except rotting piers, and birds, everywhere, especially clouds of barn swallows swooping and spinning like test pilots.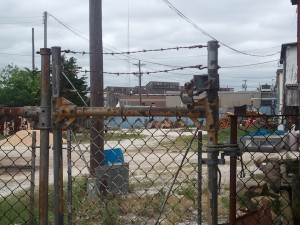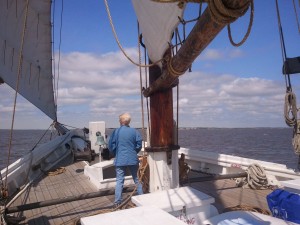 The Meerwald, owned by a non-profit, hosts classes of school children, conducts tours and tries to keep some attention on the present health and the  history of the bay. It has been classified as the official Tall Ship of the State.
The youngest members of the crew are all in their 20's and seem to both love sailing vessels and wilder places, the edges, where the little they earn can be stretched a long way.
Its masts are Douglas fir, its hull, oak, its deck, red cedar. The sails are cotton canvas and the rope, a prickly, splintering thing is made of manila.
On the Bay, under sail, the sky and sea meet at the horizon line and these elements, fundamental and austere, dominate – wind, sun, water, waves, whitecaps, current, tide. The sail rigs clang on the mast; the captain shouts, "Strike the preventer off the jib," and the crew rushes to haul and coil and then keep watch at the bow. For a time the land does not matter a whit, the edges a thin line of scrub, the little world here and now all that is important.