Mustard is up of the purest yellow blossom. Shelter the blooms against the north wind and breathe in and the musk scent will remind you of animal fur. The oncoming varying greens and their match with dry air and royal blue skies makes spring the time of vivid contrasts, as if the eye evolved especially for this season.
I heard my first wood-thrush, three weeks early. His song carries over distance. The dogs and I both paused to listen, their ears pitching about to find his source among the  trees.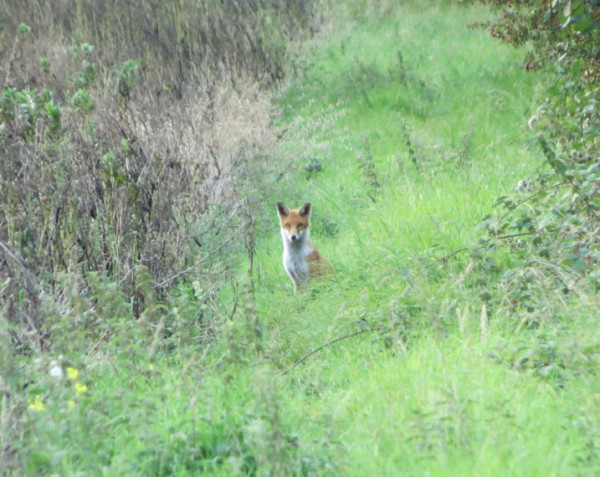 Yesterday, near the creek, we watched a big fox trot and stop and sniff and look back at us across a pond. He was full in the chest and his coat gleamed with red health. Unhurried, he went on to follow the water.
Hours later, on the same day, a juvenile Osprey curled and dipped above the waters of French Creek, calling, calling calling out its begging cry as clear as chimes.
Nothing is hindered by this cold week. Life is moving in a rush.