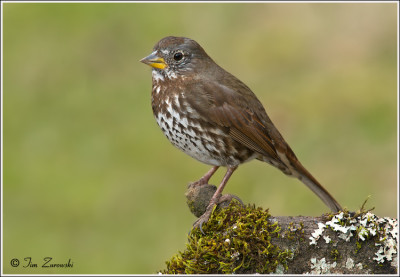 Stephen walks with a notebook and pen and turns his head to gain the best angle for song to reach his ears. A Ph.D candidate at a local University, and an ornithologist, he can identify species by song and buzz. His list had over 25 when we met on a trail near woods, water and meadow, the magic trifecta for producing multitudes of birds, the meeting place of three ecological zones. He showed me his account which already included Towhee, Fox Sparrow, Carolina Chickadee, Titmouse, Song Sparrow, Blue Jay in several variations, the mutter of crows deep in the upper story perhaps readying a nest (they grow so secret when they breed). In his dissertation he will try to show that bird-song is more than an instinctive act to preserve territory or attract a mate, that its musicality is intuitive, adaptable, perhaps even a pleasure to its creators. He spoke with such enthusiasm — out here in the sun of a cold spring morning, surrounded by all these warbles and whirring and birds darting in and out of cover.
Out here is also away from all the machines of our lives, and thus every so often a moment arrives when we sense forces more enduring than every machine, than all those buzzes and dings meant to keep us in thrall.
Then, walking on Spring's first day, I wanted to go back 100 years to this road only to travel its loop, to see its few 1916 lamp-lit homes and to become aware of the rising chorus of birds, a volume and number we have lost as modernity has taken its toll.
Later I thought of how many lifetimes I need to do all that makes me curious, and that curiosity only progresses geometrically, so that interest alone might make us immortal if our minds could outpace our flesh.
I changed his name.