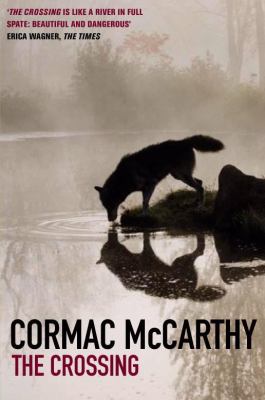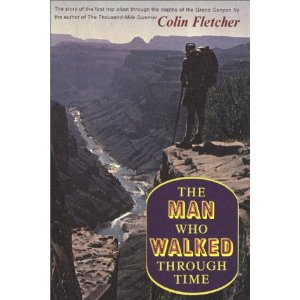 Books matter to me. No, that's too weak. Books are transcendent objects. No, that's too abstract and bloodless. I believe that books and reading can rescue us when nothing or no one else gives a tinker's damn. Charles Dutton, the actor, changed his life in soiltary confinement — he read Day of Absence by Douglas Turner Ward on his belly next to his cell door. The light escaping from the hall under the door was the only light by which to read. He staged the play in prison and later said that, "If I live through this, I'm retiring from this world of stupidity." Who can argue against the evidence of his resurrection?
This belief is religious in nature. We might pour ourselves into books and allow for storms to pass over and for our courage to awaken. They can rescue us from our own insulation, from the inherent narrowness of our lone, limited life. They extend us. They show us that we are not alone — we discover that what we carry in secret, what we have never told another, has been felt and thought by others. Those books we found at the precise moment we most needed them and struck us as if we were bells will be faithful until the end. Their resonance continues.
These recommendations are my own slight attempt to encourage anyone finding this to read … forever. A few of these books changed everything. I hope you find some titles here that give you pleasure.                                      Revised: March, 2013
 LET THE WORLD BE GONE BOOKS, or I want to read but I'm not in the mood for War and Peace.
Michael Connelly, any of his Harry Bosch novels (LA Homicide cop, Vietnam veteran: Everybody counts)
Tana French, Dark Harbor (an Irish homicide cop confronts a decaying contemporary Ireland; no formulaic plot here)
Dennis Lehane, Mystic River (Boston Irish boyhood; crime and punishment)
Elmore Leonard, any of his crime novels (a good writer by any measurement; no one better understands crime's absurdity)
Walter Mosley, Always Outnumbered, Always Outgunned; Walkin the Dog (Socrates Fortlaw, a criminal redeemed)
Michelle Paver, Chronicles of Ancient Darkness (6 books –Young Adult quest fiction set 6000 years ago)
Mario Puzo, The Godfather (good trash read and makes the movie richer)
Martin Cruz Smith, "Arkady Renko" Gorky Park, Polar Star, Red Square, Wolves Eat Dogs (Moscow cop)
Chris Van Allsburg, The Mysteries of Harris Burdick (a series of mysterious illustrations; you will come back to them again and again)
BIG BOOKS or the "I'm ready to do some serious reading" list.
NONFICTION
Edward Abbey, Desert Solitaire (why we need wilderness to remain humane)
Gail Caldwell, Let's Take the Long Way Home (a memoir of friendship)
Albert Camus, The Rebel (why power should never be bought with murder)
Ed Conlon, Blue Blood (best memoir of police life – funny, authentic)
Annie Dillard, Pilgrim At Tinker Creek (nature as mystic exp.), For the Time Being (nature of God)
Colin Fletcher, The Man Who Walked Through Time (one man walking the Grand Canyon and sensing deep time)
Jim Gorant, The Lost Dogs (fighting dogs brought back to life and homes — this is a rescue story)
Philip Gourevitch, We Wish To Inform… (how genocide in Rwanda took place)
Edward Hoagland, Heart's Desire, Compass Points or any other essays/books (a superb essayist, maybe our best)
Alistair Horne, Seven Ages of Paris (the best history of Paris that I have found, the most beautiful city in the world)
Rosemary Mahoney, Down the Nile (a woman alone on the Nile) A Singular Pilgrim (pilgrimages)
Nick Reding, Methland (meth, the collapse of jobs, the American dream turned toxic)
Judith Schalansky, The Atlas of Remote Islands (the title describes places we will never visit and their stories)
Martin Scorsese, A Personal Journey with Martin Scorsese Through American Movies (idiosyncratic, interesting choices)
Patti Smith, Just Kids (a memoir of NYC in the 1970's and a love affair)
David Thomson, The New Bio Dictionary/Film(indispensable);The Whole Equation(Hollywood); The Big Screen (History). No one is writing better books about movies — exciting ideas from a man in love with good movies)
HISTORY/BIOGRAPHY
Martin Amis, Koba the Dread (a Stalin bio as a good novelist sees him)
Anonymous, A Woman in Berlin (sacking of Berlin by the Russians at the end of WWII; a story of endurance)
Katherine Boo, Beyond the Beautiful Forevers (one poor Mumbai community brought to Dickensian life)
Dexter Filkins, The Forever War (a reporter with a novelist's eye for Iraq and Afghanistan)
Taylor Branch, Parting the Waters, Pillar of Fire (2 books of  a trilogy — 20th century Civil Rights struggle)
David Finkel, The Good Soldiers (superbly written, sympathetic — one Army unit in the "Surge")
Shelby Foote, The Civil War: 3 Volumes (our Iliad — the essential history of the War)
John Hale, Lords of the Sea (the rise of the Athenian navy — don't look puzzled — this is thrilling, narrative history)
Chris Hedges, War is a Force that Gives Us Meaning (reality of wars' costs and attractions)
Christopher Hitchens, Arguably (no one had a keener eye for fundamental political truths; terrific polemics)
Roger Kahn, The Boys of Summer (Jackie Robinson, an American hero, enters the NL)
John Keegan, The Face of Battle (how do men experience war no matter the time period)
Thomas Keneally, Abraham Lincoln (the best of our leaders as profoundly human; mythology stripped away)
Jane Leavy, Sandy Koufax (the great left-hander as an even better human being)
William Manchester, The Glory and the Dream (best narrative American history of 1930/1970's)
Jane Mayer, The Dark Side (American leaders who sold their souls for power)
Larry McMurtry, Crazy Horse (the life of a great "resistor")
Daniel Mendelsohn, The Lost (his search for the stories of 6 family members lost in the Holocaust)
Richard Meryman, Andrew Wyeth: A Secret Life (how great paintings get made)
Willaim Nack, Secretariat (best book on racing and on the greatest creature of the 20th century)
Adam Nicolson, Seize the Fire (the battle of Trafalgar and the 18th century ideal of heroism)
George Packer, The Assassin's Gate (what happened in Iraq – tragic and infuriating)
Andrew Roberts, The Storm of War (the best one volume history of WW II, but please match it with Max Hasting's Inferno)
Siegfried Sassoon, Memoirs of an Infantry Officer (matched with Owens' poetry – a heartbreaking vision)
Andrew Smith, Moondust (Apollo; only 9 remain who walked on the moon – how it changed them)
Timothy Snyder, Bloodlands (terrible events in eastern Europe and Russia in the 30'3/40's)
Rory Stewart, The Places in Between (a man walks across Afghanistan alone in 2002)
Cheryl Strayed, Wild (a passionate woman made whole by a 1200 mile walk)
FICTION
Martin Amis, Time's Arrow (Time reversed; the best Holocaust novel)
Peter Behrens, The Law of Dreams (the Irish famine and the immigrant experience)
Jorge Louis Borges, The Labyrinth, (short fiction, philosophical and surreal)
Charlotte Bronte, Jane Eyre
Emily Bronte, Wuthering Heights (two Gothic novels with very modern feels to them – romance and terror)
James Clavell, Shogun (great adventure story set in 16th century Japan)
Charles Dickens, Great Expectations (very funny plus indelible characters)
John Dos Passos, USA (best radical American novel of 20's/30's)
Ralph Ellison, Invisible Man (maybe the best American novel since WW II)
William Faulkner, The Sound and the Fury, Light in August (our best novelist and his best books)
Thomas Flanagan, The Year of the French (Irish uprising of 1798 – deep sense of place and time)
Alan Furst, The World At Night, The Polish Officer, etc. (WWII fiction – wonderful page turners)
Charles Frazier, Cold Mountain (a journey in the Civil War)
Graham Greene, The Power and the Glory (a whisky priest keeps faith in revolutionary Mexico)
Jim Harrison, The River Swimmer (a writer who rejects despair; two comic novellas about age and youth) 
Peter Heller, The Dog Star (I have not read a more serious attempt to describe the end of the world)
Ernest Hemingway, the short stories, For Whom the Bell Tolls, the letters (No one better captures the bones and muscle of the world and their failings)
Oscar Hijuelos, Mr. Ives' Christmas (a good man deals with tragedy)
Homer, The Iliad and The Odyssey — the Fagles' translations
Denis Johnson, Train Dreams (a forgotten man's entire life in 116 moving pages)
James Joyce, Ulysses (June 16: 1 day in the life of Leopold Bloom); The Dead (the best short story ever)
Tony Kushner, plays: Angels in America: The Millenium Approaches and Perestroika (the best American plays since 1950)
Cormac McCarthy, The Crossing (such a lyrical, evocative first 150 pages/nothing like them in any recent American novel)
Bernice McFadden, Gathering of Waters (Emmett Till, magic realism; a tragic, lyrical vision)
Hilary Mantell, Wolf Hall, Bring Up the Bodies (Henry VIII and wonderful Cromwell, his sly minister)
Ian McEwan, Saturday (a surgeon faces 9-11 anxiety and danger)
Larry Mcmurtry, Leaving Cheyenne, Lonesome Dove (the American West, 19th and 20th centuries)
Herman Melville, Moby Dick (do not put it down; the greatest and strangest American novel)
Patrick O'Brian, Any Aubrey/Maturin novel/18th cen. Brit Navy (best historical fiction)
Tim O'Brien, The Things They Carried (the grunt's Vietnam War – he does not spare us)
Sean O'Faolin, The Collected Stories (unsentimental, tough-minded, but also the best love story I have ever read)
Joseph O'Neill, Netherland (a 21st century reset of Gatsby – one of the best new novels I have read recently)
Ann Patchett, State of Wonder (two women at the center of discovery in the Amazon)
Richard Price, Lush Life, (NYC today – real police; intersections of history)
Philip Roth, The Human Stain, American Pastoral, The Plot Against America (serious, enthralling fiction)
James Salter, The Hunters (fighter pilots in Korea)
William Styron, Sophie's Choice (great Holocaust novel)
Leo Tolstoy, Anna Karenina and War and Peace (the best novels by the greatest novelist of all, anywhere)
John Updike, the four Rabbit novels: Rabbit Run, Rabbit Redux, etc. (Rabbit, the anti-Gatsby and America over 50 years)
H.G.Wells, The War of the Worlds (vivid, terrifying)
Larry Woiwode, Beyond the Bedroom Wall,  A Step from Death (no American since 1975 has written more truthfully about family)
Daniel Woodrell, Winter's Bone, The Outlaw Album (the Ozarks and family ties and lives circled by violence)
THE BIBLE: Genesis, Exodus, a selection of Psalms; Ecclesiastes; the Gospel of Mark (if nothing else, read these books; no one can call him or herself really educated until doing so)
SHAKESPEARE: Antony and Cleopatra, Henry IV Parts 1+2, MidSummer's Night Dream, King Lear, Othello, Hamlet, Macbeth, The Tempest (why should I have to explain?)
POETRY: William Stafford, Philip Larkin, Seamus Heaney, Jane Kenyon, W. H. Auden, Galway Kinnell, W.B. Yeats, Wilfred Owen, Robinson Jeffers, Robert Lowell, Elisabeth Bishop, Rita Dove, Gary Snyder