I may not use the verb 'ride' — the last horse that carried me was blind in one eye and tried to scrape me off the saddle by walking under the low branches of pine trees. I have fed and worked around a big Heflinger named Buddy who I like very much, but I have no intuitive feel for horses. I am no cowboy. This has never stopped me from dreaming of riding in the West, the old West, the mythic one that lives inside my imagination as created by John Ford and Howard Hawks, John Wayne, Clint Eastwood and Robert Duvall, the almost purely masculine West of lone men unfettered by civilization who ride wherever their searches and curiosity take them.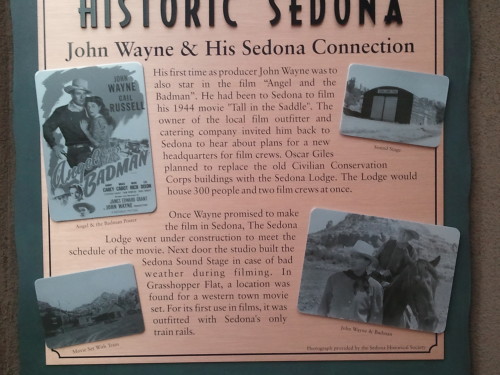 One quarter of all cowboys were black*, many were Hispanic, they were paid poorly, and almost all of them ended their lives with broken bodies. The era celebrated in movies, the time of the great cattle drives, lasted roughly 20 years.* Only remnants of small cattle operations survive today.
However, those 20 years and their recreation in hundreds of movies, and the particular masculine personas of actors, especially John Wayne, are more powerful than actual history. They are the dream history of American men of a specific age, including me.
The mythic Riders of that dream history, that amplified, romantic past, set out with a bedroll, a rifle and handgun, what few possessions could be stowed in saddlebags — an extra shirt and socks, a slicker for foul weather, food. They wore a bandanna and a wide brimmed hat. They owned boots, a saddle and a horse, their only constant companion. They lived compact lives, free of all the possessions that anchor us to jobs we dread and places that bore us into a kind of numb, routinized, low level madness like a persistent adult-long ache.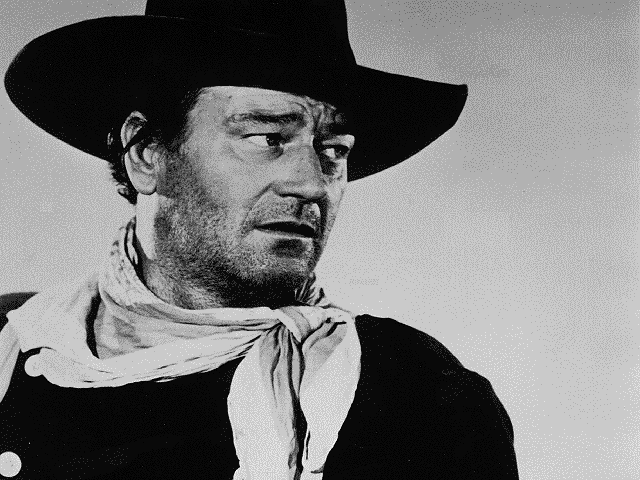 His horse made him the custodian and protector of another living creature and allowed him to endure loneliness. That all important horse gave him great mobility, took his eyes seven or eight feet above the ground giving him better sight lines and greater safety, but that height also gave him access to a larger view of the horizon and landscape — all that sweep opened up to him, all that beauty that he literally climbed into each morning.
They made their way through road less, blank spaces. Roads mean civilization and civilization means rules other than those of the trail and camp — share food and fire, insult no one, threaten no one, do not brag, complain or beg, measure your words, live courageously, protect women and children.
The Cowboys some of us imagine separated themselves by choice or were on the run. Self-possessed and self-reliant, they left all the adhesive bonds of job, family and community to which we have accustomed ourselves. They chose short lives in ancient, radiant, ineffably beautiful landscapes. They rode on and still do out there in the vast republic of our deepest yearnings, deathless, unrestrained except by conscience and beholden to no man.
I could not let this Post go without listing my favorite Westerns (presented alphabetically):
Appaloosa The Assassination of Jesse James By the Coward Robert Ford Broken Trail Hombre
Lonesome Dove The Magnificent Seven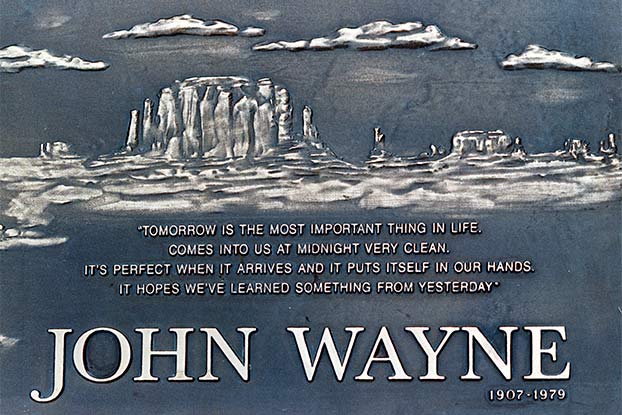 John Wayne's grave marker
The Man Who Shot Liberty Valence
The Missing My Darling Clementine
Open Range Red River The Searchers Shane
True Grit (2010) Tombstone Unforgiven 
I have yet to see it, but I suspect I will want to add The Homesman to this list.