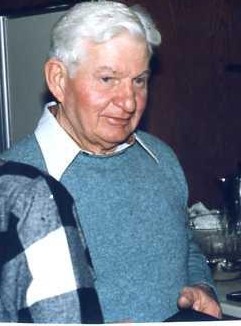 Who expects that a modest errand to save a few dollars, combining Home and Auto Insurance with the same carrier, would resurrect a shade, my father at 63, my memory of him suddenly so strong and immediate that I had to turn my head away from the spot where he had tended this exact office for his friend in 1977.
Just out of high school, Hope had begun to work for Jim, a retired State Policeman, and on holidays or special occasions, my father would keep the office open while Jim and his secretaries went to lunch. He answered the phone, greeted customers, took their payments and wrote receipts. He would have been in his element, easy in his friendliness, confident and open in his manner. Hope remembers his big smile. "You favor him; you have his eyes and his skin, that pink rosiness," she told me. I think I began to glow like a child when she said that.
She spoke of him and her boss and other 'Staties' who visited as old fashioned men, respectful, funny, confident, astonishing story tellers all. She liked him and even now, years and years later, remembers him with great affection. I hope he knew how others responded to his self-effacing ease and charm. He kept his shy, uncertain side hidden. He would have been pleased to know that so many thought well of him.
We are in the haunting season now, but this ghost provokes only love in me. He died in 2004 and I, no … we, still miss him, and that smile and his stories and his quiet generosity of spirit.