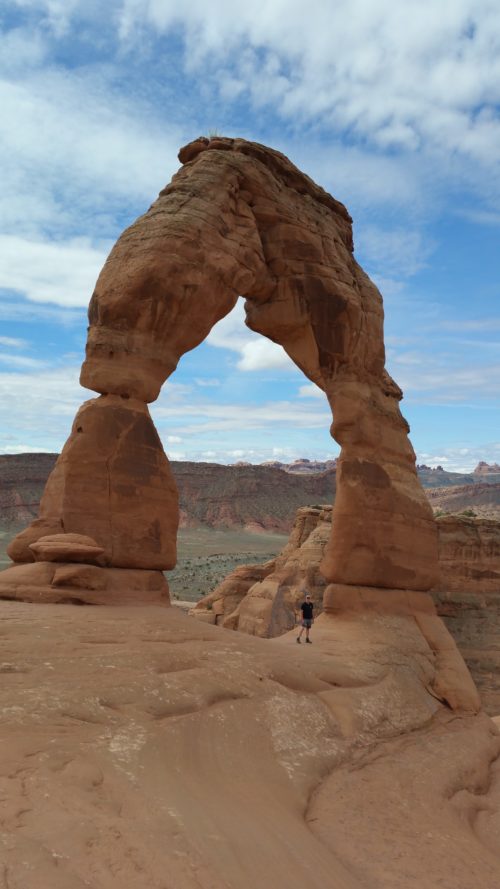 The long climb over unshaded slickrock under a Utah sun seems to make many hikers sulky and prone to griping once they reach Delicate Arch, as if they are thinking "One more natural wonder. Why do we have to walk so far to photograph it?", but the surprise that greets us today is one that lifts spirits and might banish cynicism for days at a time.
Under Delicate Arch, whose corner bears one yellow cactus rose, black kids on a school trip begin voguing one by one, tempted away from their wariness of the steep amphitheater by Chinese students whooping in groups, shuttling 3 and 4 at a time to smile and pose against all that lucent space. Just like that we are all laughing, and a couple cheers in French, family's look up from food and their phones and clap, and the totem of this moment, one raven, keeps his circle going round us, dipping under the Arch once to great applause.
A little boy, open-mouthed, staring, overcome by the sudden happiness shouts, "I would jump up high 300 miles and let the earth roll under me into the sky." So say we all.