This is the twenty-sixth iteration of this list, twenty three of those for graduating seniors over twenty three years, the twenty-fifth in March of 2015. My  last class graduated six years ago. My audience has changed, as have I, and so has my reading.
Revised: March, 2017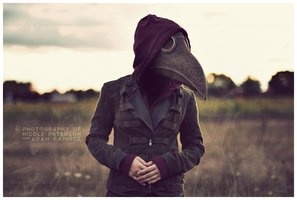 I am reading more now than any time since college, but parts of those days are taken by The New Yorker, The New York Times, The Washington Post and NPR. In college (pre-internet, prehistory, young ape time) I drifted in a benign ignorance of much of the news of the day. Books were everything. To a point, I miss that immersion, a flood-time of nothing but connections and additions and whole bodies of history and literature suddenly throwing themselves open. However, 'real news' as reported by journalists and publications of verified integrity is essential. As innocent as we like to think of ourselves, History will not pass us by. We live within its forces. We need to know, as much as is possible, what is happening, what is coming, but not when it begins to make us mad. We must disconnect … and then reconnect with the heft and crack and smell of real books; with the glimmer in the eyes and the tremor in the voices of real people; with the brush of air and cries of animals out under the sky.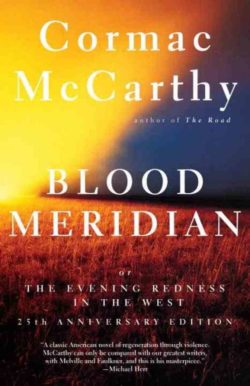 I continue to be most interested in both the natural world and the extremity of human experience: How might we best live with our eyes open to animals and weather? How do human beings act under the most difficult circumstances? What do we owe others? How should we conduct ourselves when everything is threatened? How can we learn to see more clearly?
I have mixed memoir and history with fiction and poetry, gathered by country or theme or some other mysterious rule. Thus, as you make your way down this list, perhaps one book in the company of another will create a synergy that will cause you to investigate titles of your own as possible additions to the group.
Finally, when you buy books, please buy from a book store, from an actual place staffed by people who smile at you, a place where you might browse and serendipitously make wonderful discoveries. Bookstores are disappearing, and the experience of being surrounded by thousands of real books that you can make your own, these perfectly designed artifacts, is worth preserving for more reasons than I can list here. If you live anywhere in southeastern PA, come to Wellington Square Bookshop, this beautiful civilized corner, where I purchased books for years and am now employed. One of us will greet you as you walk in. More often than you might think, someone will know your name. Sit in a comfortable chair with a coffee and a cookie, and then buy some bloody books and save one good thing of the real damn world for another day.
Nature: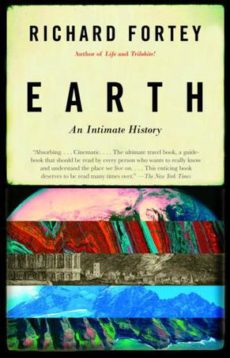 Annie Dillard, Pilgrim At Tinker Creek (nature as mystic experience and an exercise in how to see); For the Time Being (God and tragedy and goodness)
Life and Earth Richard Fortey (I don't know of another scientist who writes so well — the history of life and geological processes and both are wonderful)
Jim Gorant, The Lost Dogs (fighting pits brought back to life and homes — this is a rescue story)
The Miraculous Journey of Edward Tulane, Kate Di Camillo and Pax, Sara Pennypacker (I dislike most YA books and find them to be poorly written and formulaic — these two are fables and have both heart and a profound understanding of how much we yearn for magic)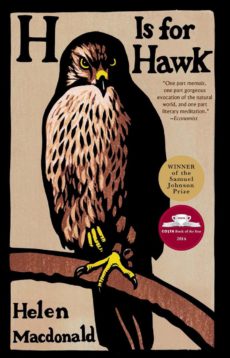 H is for Hawk, Helen Macdonald (another love story and grief story and an illumination by contrast of how little we pay attention to the capabilities and sensibilities of animals)
Landmarks, McFarlane (we see animals and landscapes through language — what happens when those words begin to disappear from our common usage?)
Herman Melville, Moby Dick (do not put it down; the greatest and strangest American novel)
Travel

:
Alistair Horne, Seven Ages of Paris (a history of Paris, the most beautiful city in the world)
Judith Schalansky, The Atlas of Remote Islands (the title describes places we will never visit and their stories)
Cheryl Strayed, Wild (a passionate woman made whole by a 1200 mile walk)
African American Life and Art:
Ghettoside, Jill Leovy (two heroes from this book about LA crime and white neglect — a former crack addict and a white Republican homicide detective; an essential book to understand how deeply systemic racial prejudice affects the value of human life)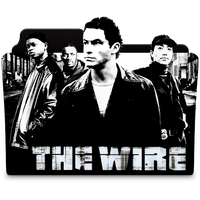 The Wire  , David Simon and Ed Burns (a TV show on this list? With the exception of seven or eight movies, nothing I have seen measures up to the epic scope and deep humanity of The Wire and its portrayal of Baltimore and its citizens. After watching this, you can never again relax into one word descriptions of politicians, police officers, drug dealers, addicts, newspaper reporters, teachers or inner-city kids. It discards every easy, stupid TV norm in its quest to make you see the individual, complex human being and the history that helped shape him or her; this is a thrilling and great work of art)
Between the World and Me, Ta Nahesi Coates (read Coates on the killing of Prince Jones by a police officer and tell me that he is not right to worry for his son)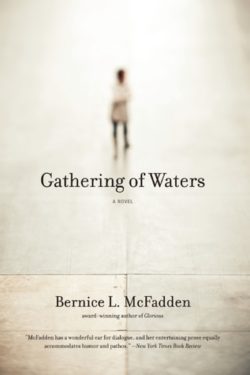 Bernice McFadden, Gathering of Waters (Emmett Till, magic realism; a tragic, lyrical vision)
Taylor Branch, Parting the Waters; Pillar of Fire; At Canaan's Edge (a trilogy — 20th century Civil Rights struggle; you want to know what King and others faced? Read these — they changed my life)
The Underground Railroad, Colson Whitehead (a great novel about slavery, escape and endurance and how to see these things anew)
Citizen, Claudia Rankine (a black woman describes the America she experiences each day)
Collected Poems, Robert Hayden (he has written the best American poem of the last 70 years)
The Russians:
Martin Amis, Koba the Dread (a Stalin bio as a good novelist sees him) Time's Arrow (time reversed; an astonishing Holocaust novel)
Fyodor Dostoevsky, The Brothers Karamazov, (I will read this again and again; Dostoevsky's attempt to describe the Russian 19th century (and our souls too)
Leo Tolstoy,  War and Peace (the best novel by the greatest novelist of all, anywhere)
Chekhov, Selected Stories (the miniaturist in contrast to Tolstoy and Dostoyevsky)
The Romanovs and The Court of the Red Czar, Simon Sebag Montefiore (no biographer has better captured the lead-up to the Revolution and the apotheosis of its chief monster)
Anna Akhmatova, Selected Poems (the great Russian poet of Stalin's era — "Requiem" alone is worth the price of the book)
The West: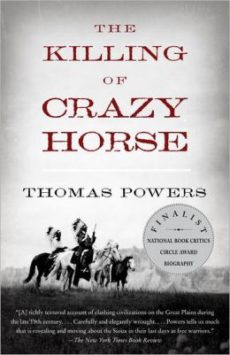 Conquest, Hugh Thomas (Cortez and the Aztecs)
Nathanial Philbrick, The Last Stand ( Little Big Horn); The Killing of Crazy Horse, Thomas Powers (no two books better describe the war against the tribes of the northern plains and the greatness of Sitting Bull and Crazy Horse)
Brian Hall, I Should be Extremely Happy in Your Company (Lewis and Clark; Lewis, one of my heroes, a brilliant, tragic American)
LaRose, Louise Erdrich (one boy links two families and the generations of the dead –a book with heart and power)
Blood and Thunder, Hamilton Sides (the Navajos and Kit Carson and a portrait of the southwestern landscape, my dream scape)
Willa Cather, Death Comes for the Archbishop (the best New Mexico book I have read; a terrific novel about faith)
News of the World, Paulette Jiles (a veteran of three wars agrees to return a 10 year old ransomed girl, once a captive of the Kiowas, to her family in Reconstruction Texas — great narrative voice.)
Cormac McCarthy, The Crossing (such a lyrical, evocative first 150 pages — there is nothing like them in any recent American novel); Blood Meridian (the novel for our time; the lie of American innocence inevitably leads to atrocity)
Painting, Music, Photography:
Mystery Train, Griel Marcus (the best book on Rock n' Roll ever; it ties Rhythm and Blues to the deep roots of what Marcus calls "that old, weird America." Read it while watching astonishing clips of the songs and musicans it describes)
Richard Meryman, Andrew Wyeth: A Secret Life (how great paintings are made)
Genesis, Sebastiao Salgado (the creation of the world in pictures)
The Irish: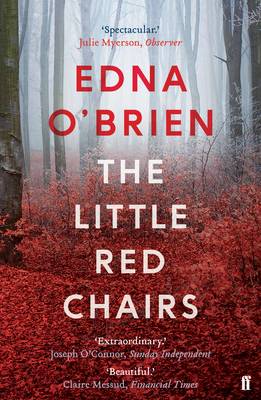 Edna O'Brian, The Little Red Chairs (the devil in the guise of a war criminal comes to an Irish village)
Sean O'Faolin, The Collected Stories (unsentimental, tough-minded, and in "The Patriot", the best love story I have ever read)
Thirteen Ways of Looking, Colum McCann (stories; a superb collection, and its final selection, "Treaty" will stop you in your day)
Seamus Heaney, Everything (pick up any of his books and you will find poems that will allow to see and feel more clearly)
Peter Behrens, The Law of Dreams (the Irish famine and the immigrant experience; one man's journey from Ireland to this continent)
Thomas Flanagan, The Year of the French (Irish uprising of 1798 – a deep sense of place and time)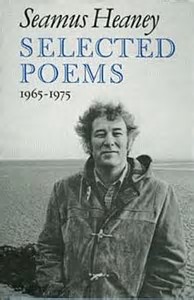 James Joyce, Ulysses (June 16: 1 day in the life of Leopold Bloom; ignore its size and reputation for difficulty — just dive in); Dubliners, especially "The Dead" (the best short story ever)
Colm Toibin, The Testament of Mary (Christ's mother — bitter, breaking, an authentic voice; not the Mary of common belief; listen to Meryl Streep's rendition!)
War:
Thomas Keneally, Abraham Lincoln (the best of our leaders as profoundly human; mythology stripped away)
Anthony Doerr, All the Light We Cannot See (set in France and Germany, 1930's and 1940's — a blind girl and a young German radio wizard; I could not put this down.)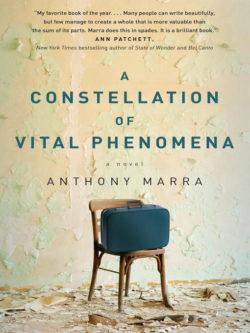 Alan Furst, The World At Night, Red Gold, Dark Star, Night Soldiers, The Polish Officer (WWII fiction – I would recommend these; his latest have been sub-par, but these titles are tense, atmospheric)
Ernest Hemingway, the short stories, For Whom the Bell Tolls, A Moveable Feast (no one better captures the living sense of the world)
Anthony Marra, A Constellation of Vital Phenomena (a doctor and refugee caught within the war in Chechnya — hopeful about human beings under terrible pressures)
Nicholas Monsarret, The Cruel Sea (the best WWII novel.)
The Drowned and the Saved, Primo Levi (a survivor, a chemist, a man trained to think with a spare logic about his work, applies this skill to his experience in Auschwitz)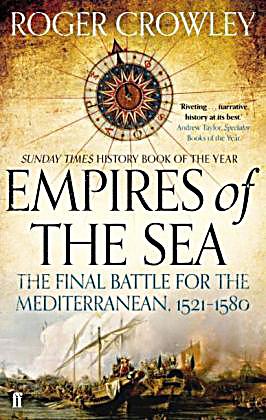 Death's Men, Denis Winter (the best book on WW I)
Wilfred Owen, Collected Poems (he served in the trenches, shot by a sniper days before the surrender; the most profound and affecting war poems)
Billy Lynn's Long Halftime Walk, Ben Fountain (one firefight in Iraq and then the spectacle of American football — sublime heroism and then the utter absurdity of home)
Roger Crowley, Empires of the Sea (the defense of Malta against the Ottoman Empire in 1565, the battle of Lepanto — a first rate descriptive writer)
John Hale, Lords of the Sea (the rise of the Athenian navy — don't look puzzled — this is thrilling, narrative history)
Shogun, James Clavell (16th century Japan, the war for the Shogunate and an Englishman is at the center)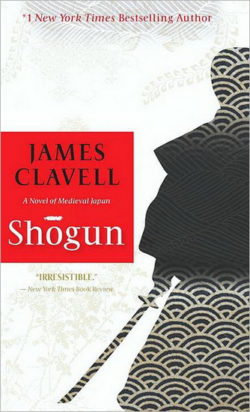 Waterloo and Agincourt, Bernard Cornwell (a history and a novel; this is how history should be taught)
Rick Atkinson, Guns at Last Light (the American Army in Europe from D-Day to VE Day — personal, vivid stories and imagery)
Max Hastings, Inferno: The World at War: 1939-1945 (the Brits are so good at this) and All Hell Let Loose
Timothy Snyder, Bloodlands and Black Earth (Terrible events in eastern Europe and Russia in the 30's/40's.)
H.G.Wells, The War of the Worlds (vivid, terrifying)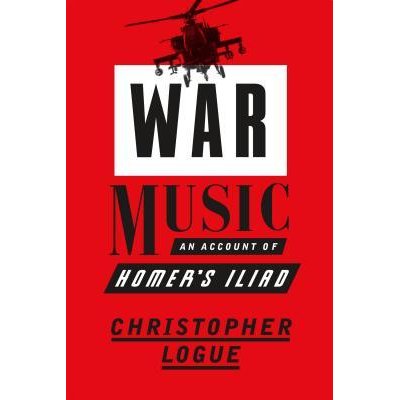 War Music, Christopher Logue (this moved me most these past two years — a book length poetic reimagining of the Iliad by a Brit who does not read Greek; his images and metaphors are so original and sharp, I sometimes gasped in delight — when we move to that adobe on an unnamed ridge in NM (sigh), this will be one of the dozen books I'll take with me)
The Tribe, Sebastian Junger (want to know why so many Iraq and Afghanistan vets would like to return to their units — read this)
T.E. Lawrence, Seven Pillars of Wisdom (Lawrence in the desert; a great, strange warrior with the soul of a scholar and poet)
The Morning They Came for Us, Diane Giovanni (a devastating book of reporting on Syria, our failure, the world's failure)
The Association of Small Bombs, Mahajan (the results of one small bomb in one marketplace in India on victims and perpetrators)
John Le Carre, Tinker, Tailer, Soldier, Spy and The Constant Gardener (the best novels I know of about the flow of power and secrets in modern governments), Pigeon Tunnel, The Spy Who Came in from the Cold
The Things They Carried, Tim O'Brien (the best fiction to come out of the Vietnam War)
Phil Klay, Redeployment (the best fiction to come out of the Iraq war; every American, especially politicians, should read this)
Brits: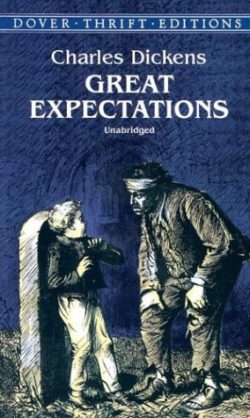 Hilary Mantel, Wolf Hall and Bring Up the Bodies (Henry VIII and wonderful Cromwell, his sly, ruthless minister)
Great Expectations, Charles Dickens (his great work — indelible portraits, including one, Joe Gargary, of a man whose fundamental goodness is the most hopeful vision of a human being I've come across in a novel)
Graham Greene, The Power and the Glory (a whisky priest keeps faith in revolutionary Mexico); End of the Affair (exactly what the title describes — how we are remade by love)
An Imaginary Life, Malouf (Australian) (Ovid, exiled to the Black Sea)
Christopher Hitchens, Arguably (no one had a keener eye for fundamental political truths; terrific polemics); Hitch-22 (very funny,very smart memoir)
Philip Larkin, Collected Poems (in no poetry book I own have I turned down more pages)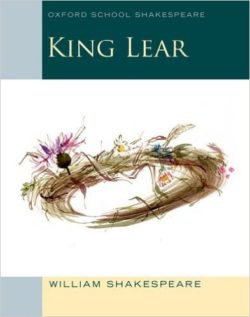 King Lear, Macbeth, Othello, Hamlet, Richard III: (now more than ever, Shakespeare's great works on how hubris, treachery and a lust for power produce results both catastrophic and self-defeating)
Crow, Ted Hughes (crow as the cipher and seer of the world; wonderful language, direct as a wound)
Perspectives:
John Dos Passos, USA (best radical American novel of 20's/30's.)
Tony Kushner, plays: Angels in America: The Millenium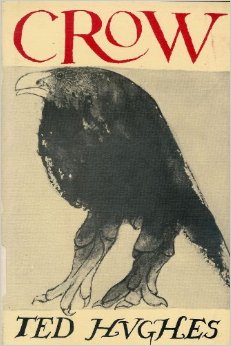 Approaches and Perestroika (the best American plays since 1950)
George Packer, The Unwinding: An Inner History of the New America (sharp reporting about the economic divides in contemporary America)
Death in Florence, Paul Strathern (The Medicis and Savonarola in the 1490's. City fighting city, the countryside in revolt, corrupt rulers, fanaticism, auto da fe's — History for now)
Denis Johnson, Train Dreams (a forgotten man's entire life in 116 moving pages)
Philip Levine, New Selected Poems (the poet of working men and women, the Detroit poet)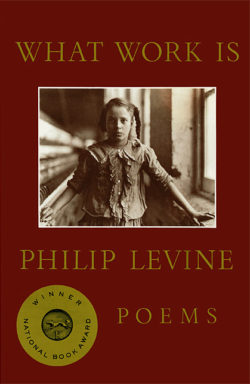 Hillbilly Elegy, Vance (a man saved by a grandmother and the Marine Corp; he believes in the old verities of self-reliance, hard work, honor, a regard for others based on decency)
Contemporary Fiction and Poetry:
Peter Heller, The Dog Stars (two serious attempt to describe the end of the world — a man, a plane, his dog) Emily St. John Mandel, Station 11 (the end of the world with performances of King Lear)
Edward Hoagland, Children are Diamonds (aid workers in Africa; its portrayals of Africans are rounded, sympathetic, credible — the last 60 pages are superb)
Ariel, Sylvia Plath (fearless, wounding and wounded poetry)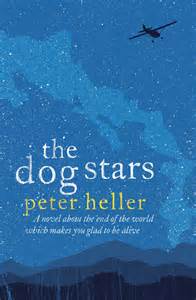 Lily King, Euphoria (a love affair in New Guinea in the 1930's — the limits of possession and curiosity)
Ann Patchett, State of Wonder (two women at the center of discovery in the Amazon)
Marilynne Robinson, Lila (as American a love story as I know; Lila's voice is perfect)
Philip Roth, The Human Stain, American Pastoral, The Plot Against America (serious, enthralling fiction)
Don Dellilo, Libra; Gravity's Rainbow, Thomas Pynchon (two great novels for our paranoid times — the stories of Lee Harvey Oswald and the V II rocket)
Jorge Luis Borges, Labyrinths (short fiction, philosophical and surreal)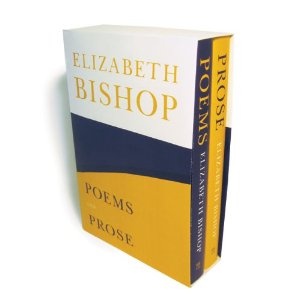 John Updike, the four Rabbit novels: Rabbit Run, Rabbit Redux, etc. (Rabbit, the anti-Gatsby and America over 50 years)
Jess Walter, Beautiful Ruins (a love story in Italy with appearances by Richard Burton and Elizabeth Taylor)
Beyond the Bedroom Wall, Larry Woiwode (no American novelist of the post-war era has written a better book about family)
Robert Lowell, Life Studies and For the Union Dead (the great confessional poet)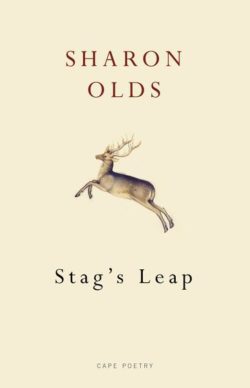 Elizabeth Bishop, Poems, Prose and Letters (she bears rereading; a subtle and capacious mind)
Stag's Leap, Sharon Olds (a fearless poet of the deeply personal; no subject avoids her scrutiny)
Garrison Keillor, editor: Good Poems; Good Poems for Hard Times; Good Poems, American Places (Keillor's eye, ear and judgment are superb)
Lauren Eggert Crowe, The Songbird Laboratory (the title poem is remarkable)
Wallace Stevens, Selected Poems (the great modernist — consumed by the interplay between the imagination and the world)
And those whose books are always worth your time: Rebecca Solnit, Rosemary Mahoney, Kafka, Montaigne, Andrew Roberts, Bruce Catton, Shelby Foote, W.H. Auden, Galway Kinnell, Gabriel Garcia Marquez, Nabokov, Flannery O'Connor, David Thomson, Eudora Welty, Isaac Bashevis Singer, Adrienne Rich, Joan Didion, Lee Child, Toni Morrison, the Brontes, Rilke, Walt Whitman, Alfred Kazin, Herodotus, Rilke, Rick Bass, Rory Stewart, Jim Harrison, Xenephon, Victor Davis Hanson, john Keegan, Barry Lopez, Faulkner, Patrick O'Brian, Richard Price, Rick Atkinson, Dexter Filkins and the artist whom I have failed again and again, Proust.
Keep reading. Never Stop.
Andrew Wyeth's "Crows in Winter", 1941